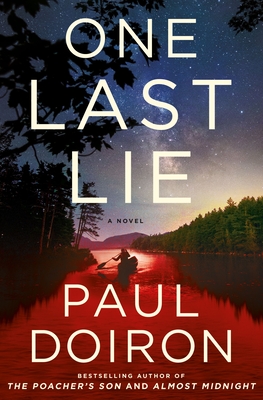 Tuesday, July 14th, 2020, 7pm EDT, online only via Zoom. Did you miss this event? Not to worry, we recorded it! https://youtu.be/qcAZXE1KmMQ
Bestselling Edgar Award-finalist Paul Doiron visits Gibson's Bookstore virtually to present One Last Lie, the eleventh Mike Bowditch Mystery, in which the disappearance of Mike's beloved mentor reveals an ominous connection to a 15-year-old cold case. Paul will be joined in conversation by fellow thriller writer Julia Spencer-Fleming (of the Clare Fergusson and Russ Van Alstyne Mystery series).
Gibson's Bookstore's events programming is sustained by book sales! Buy them here, keep the program going! Signed bookplates are available for inclusion with purchases of Paul's books.
This virtual program is free to attend, but registration is required: https://us02web.zoom.us/webinar/register/3615931900337/WN_LtEfPAbxS2m407rhnPwYYw
Event date:
Tuesday, July 14, 2020 - 7:00pm