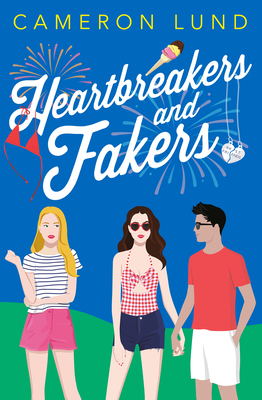 T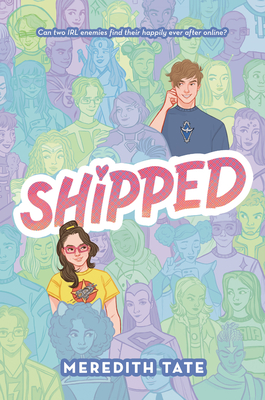 hursday, May 20th, 2021, 7pm EST. Online only via Zoom. Registration required: https://www.eventbrite.com/e/151806765121
Did you miss this event? You can watch the event recording on the Gibson's Bookstore Youtube channel! https://youtu.be/9hLrYWZL2O4
It's a rom-com party event! Meredith Tate and Cameron Lund visit Gibson's Bookstore virtually to present their new young adult novels, Shipped, and Heartbreakers and Fakers! It's enemies to lovers and faking dating tropes all the way through tonight.
About Shipped:
Can two IRL enemies find their happily ever after online?
Stella Greene and Wesley Clarke are Gene Connolly Memorial High School's biggest rivals. While the two have been battling it out for top student, it's a race to the bottom when it comes to snide comments and pulling the dirtiest prank. For years, Stella and Wes have been the villain in each other's story, and now it's all-out war.
And there is no bigger battle than the one for valedictorian, and more specifically, the coveted valedictorian scholarship.
But Stella and Wes have more in common than they think. Both are huge fans of Warship Seven, a popular sci-fi TV drama with a dedicated online following, and the two start chatting under aliases--without a clue that their rival is just beyond the screen. They realize that they're both attending SciCon this year, so they plan to dress in their best cosplay and finally meet IRL.
While tensions at school are rising and SciCon inches closer and closer, the enemy lines between Stella and Wes blur when a class project shows them they might understand one another better than anyone else--and not just in cosplay.
From the author of The Last Confession of Autumn Casterly comes a heartfelt story about rivalry, friendships, and defying preconceived notions--even the ones about yourself.
About Heartbreakers and Fakers:
Penny Harris just ruined her life.
As one of the most popular girls in school, she's used to being invited to every party, is dating the Jordan Parker, and can't wait to rule senior year with her best friend, Olivia. But when Penny wakes up on Jordan's lawn the morning after his first-day-of-summer bash, she knows something went terribly wrong the night before.
She kissed Kai Tanaka.
Kai, her long-time nemesis. Kai, Olivia's boyfriend. Penny can't figure out what could have inspired her to do it--she loves Jordan and she would never hurt Olivia--but one thing's for sure: freshly dumped, and out a best friend, the idyllic summer she pictured is over.
And despite the fact that Jordan seems to be seeking comfort (and a whole lot more) in Olivia, all Penny can think about is winning him back. Kai wants to save his relationship too, so they come up with a plan: convince their friends that they really do have feelings for each other. After all, no one can resist a good love story, and maybe seeing Penny and Kai together will make Jordan and Olivia change their minds.
But as summer heats up, so does Penny and Kai's "relationship," and Penny starts to question whether she's truly faking it with Kai, if he's really as terrible as she always thought he was, and if the life she's fighting so hard to get back is the one she really wants.
Event date:
Thursday, May 20, 2021 - 7:00pm